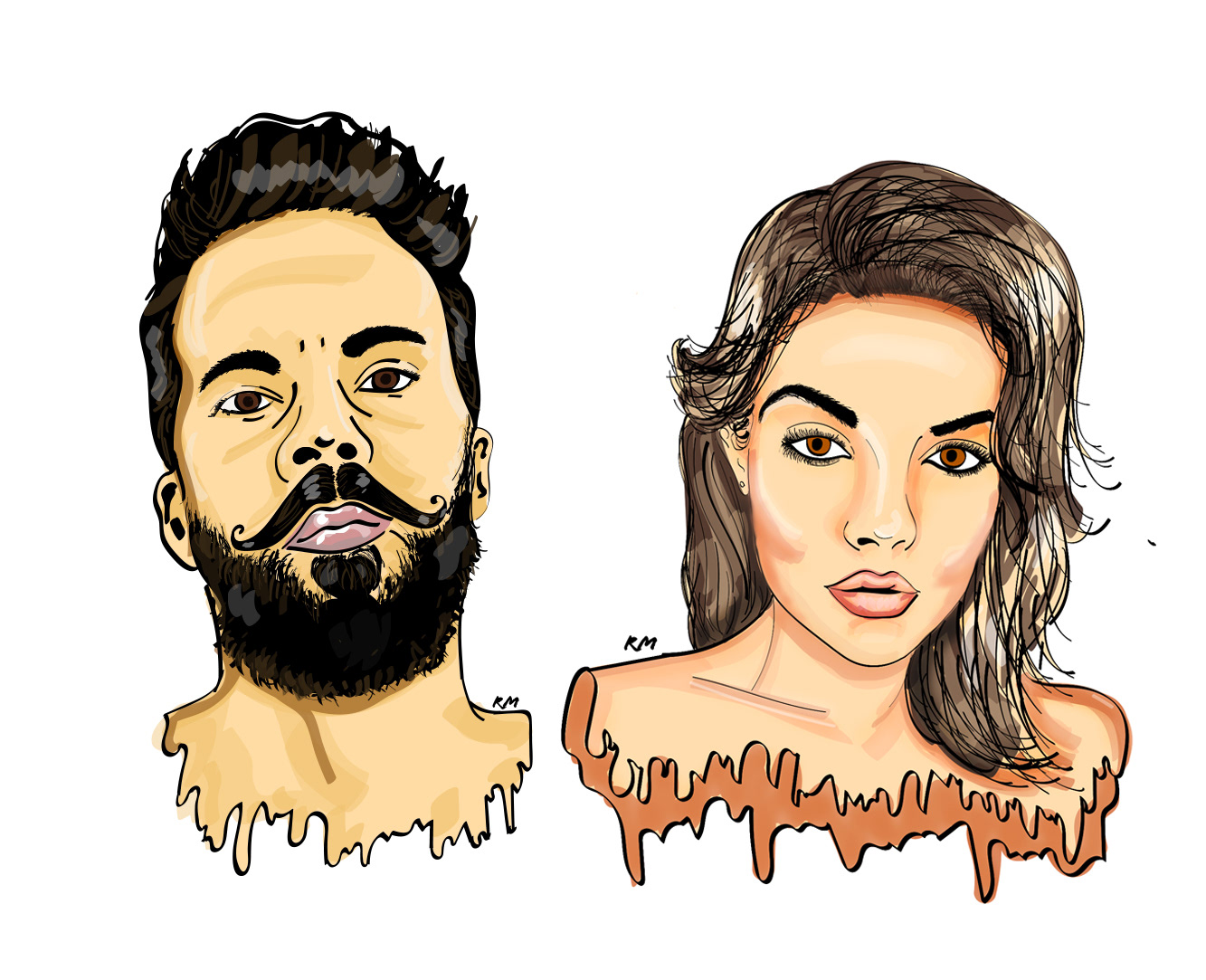 I always want to produce songs, so for my first project, I partnered with a pop music duo from Brazil,  who was also beginners in the music industry. 
To listen the demo version of You and Me click
here
After receiving the recorded demo, I've done a Music Briefing, using illustrations inspired by the musicians.
 To get the attention of young British music producers, I've done the briefing inspired in comics format, using images and art type related to electronic music.
The music briefing will help and guide to achieve the best result and to communicate with all the involved parts clearly and effectively.
A good music briefing will need:

Genre: rock, indie, pop, k-pop - the genre will indicate your public and also the type of production you want to pull out.
About: Saying a little about you and your project. Are you professionals singers? Its music for a game ou a movie? This will help to sell your idea, as an example, for this project  I described this way:
Genre: electronic pop - glitch music - k-pop
Produce an electronic pop act, k-pop-inspired to be marketed as an international act. We have access to professional studios, original lyrics and loads of creativity. There are female and male front singers.
References tracks - Musics that helps us to understand the mood or idea you want for your song.
Budget  - How much do you want to invest in the production
Deadline - Date for the song release
With this information, I can prepare your music briefing. 
Step 2 - Recording session
After approving the briefing I'll work with a team of musicians to bring your music to life. Once the team gets the beats right I'll send you an instrumental version so you can record in your studio, in any part of the world, and send me the file. 
Right after starts post-production, some tests will be made along the way until the track it's right. I'm a very objective person so I'll try to have the best result in a short amount of time.
Step 3 - Music Publishing
At this stage, I  can make your music available on 150+ streaming and download services around the world, including Spotify, Apple Music, iTunes, Amazon, Pandora, YouTube, and Deezer.
You and Me were officially released as the first single for the pop act Bell and The Beats. The lead singer was the K-pop World Festival winner. You and Me is the first UK / BR music production singed in tree Idiomas ever released.

There are many ways to promote a song, will depend on the music genre, public and especially budget. But for all projects a web page is a good start, also some social media presence can help to create or increase your public.
At this stage, I can help to create a marketing planning to your song, Ep or album.
At this project I worked as 
-Project manager, guiding the band on developing the music briefing in a professional standard.
-Creative director, helping the group to create visual documentation and format a visual content. 
- Executive producer, leading all the negotiation with the musicians, producers, record labels, taxes.
-Marketing, creation of social media content and website
-Music producer, registration of the song on a global distributor,